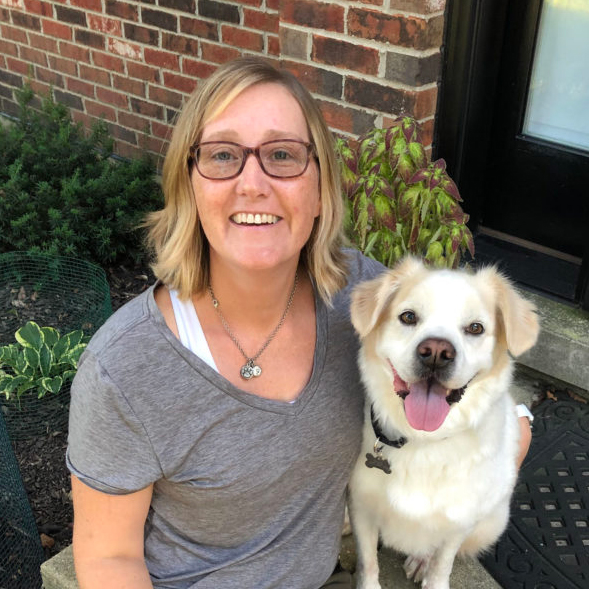 Sue Streul
Owner and Dog Trainer / In Home Dog Behaviorist
In 2010 we adopted a puppy who became anxious and reactive. In learning to change his behavior, I changed as well. I was amazed and relieved at the difference it made to have a calm, responsive and happy dog. Learning how to help and effectively communicate with my dog was so fulfilling, I decided to make dog training my profession. I wanted to give other owners and dogs this gift and help them achieve the same success. I have been gratefully working with dogs ever since. My passion is helping other owners understand their dog's behavior and showing you how to create a strong bond with your dog. With this bond in place, teaching your dog good behaviors flows much more easily. I serve dogs of all ages, sizes and breeds. Additionally, I provide help with anxiety, phobias, aggression, behavior modification, general obedience training, and of course, puppy training. I am happy to help you create or restore peace in your home and a great relationship with your dog!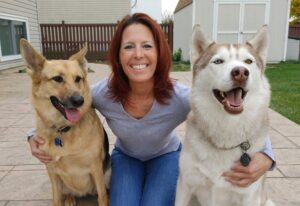 Kristen Johnson
Dog Trainer / In Home Dog Behaviorist
Hi, I'm Kristen and just like you, I have a passion for dogs. My passion for training dogs started when I was 20 years old. I encountered a very well-behaved German Shepherd Dog and was instantly intrigued. Consequently, I adopted a German Shepherd puppy and three months later I also adopted his sister. With my hands full and without much experience, I immersed myself in training. I knew a well-behaved dog was important, and with these two, it was a must. What became clear was the value that the owner's leadership provides in creating a healthy relationship with your dog. With the success training my pups, my passion grew and I went into training full time. I began as a group trainer and then moved on to private training as well. I learned to create behavior plans, considering both the living situation and the dog's behaviors. This experience lets me provide a realistic path for you to move forward and create the best connection with your dog. I look forward to working with you!